KIND WORDS FROM OUR CLIENTS
"Natalie has been an indispensable part of our management team for 9 years offering strategic planning, coaching and reporting. If you struggle with finding time to implement regular strategy sessions (and let's face it, who doesn't), Natalie brings the support, systems and resources to make this a part of your business' DNA.
Natalie's extensive grasp of business issues, ability to connect the dots across all key areas of the business and create support at a high level is amazing."
– LEANNE HOLMAN, BUSINESS MANAGER | NEWLINE FREIGHTERS
"As a founder of a startup I really needed help with financials and strategic advice but not in a conventional small business approach that is routinely available. I needed to find templates and structures that could work for a rapidly growing business and more importantly have someone who understood those challenges with a framework to meet them.
The experience has been invaluable. Not only has Natalie ensured all our financials are up to scratch, she has provided countless templates and documents to help us manage other aspects of the business. Beyond the compliance, Natalie has been a constant sounding board and there hasn't been one meeting where she hasn't mentioned something brilliant that we have immediately implemented. Natalie is a pleasure to work with."
– SHANNON SPEIGHT, CHIEF EXECUTIVE OFFICER | BLACK BOX CO.
"The problem we faced was the knowledge and discipline around aligning finances, forecasting and business goals, while dealing with the multitude of day-to-day business requirements. At a start-up phase the owners are buried in the weeds of the business and before you know it, your business is evolving into something you did not plan for and it can quickly turn into a glorified job.
Natalie has been instrumental in helping us lift our eyes and focus on the bigger picture. Specifically holding us accountable for developing our goals, a play book of how to get there and measuring how we are going.
My advice to anyone thinking of seeking external expertise such as Natalie provides, is to commit to it immediately, don't expect you'll be perfect, be vulnerable and lean into it.
Our experience is that Natalie cares about your business success, hold you accountable, delivers the required messages firmly, clearly and simplifies the maze of issues you may be facing."
– DAMIEN JONES, DIRECTOR OF OPERATIONS | ENGINOVA
"Natalie is extremely relatable, professional and reliable. She follows through on her word and has a gift to be able to explain and implement really difficult concepts in really easy to understand ways.
If you're looking for someone to simplify what feels like complex terms & jobs, then Nat is the woman for the job!
Working with Natalie is easy, enjoyable, supportive and absolutely worth it."
– RACHEL GIAMPIETRO, DIRECTOR & HEAD COACH | STRONG FAMS
"I found Natalie to be very approachable, she was able to teach remotely with the use of Zoom video calls and screen sharing, as well as explain reports I had simply looked at the bottom line of before. As time has gone on my time with Natalie has reduced, reducing my costs even more.
No matter your level of experience in business without the confidence to understand your financials and business planning you are only scraping the tip of where you and your business could go with the help of Beyond CFO.
If I had my time again, I would have employed the services of Beyond CFO years ago."
– JACKIE HILTON-BUTT, BUSINESS OWNER | ABRASIVE MEDIA SUPPLIES
More Of Our Amazing Clients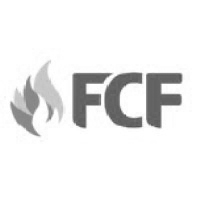 Now you know a bit more about what we offer, feel free to reach out and let's chat about you and what you need.