Do you feel overwhelmed about making the right business decisions to promote growth?
Do you want to make sense of your business numbers and how your business ideas fit into your financial outcomes?
Are you buried so deep in your business that you've been avoiding your numbers?
If this sounds familiar, you're not alone. And this could be what's holding your business back. Imagine how would it feel if you had a clear picture of the steps you need to take to make it all happen.
Whether you've just started your business or have a turnover of $10 million or more, understanding your numbers will help you make smart decisions. Smart decisions like when to hire your next employee or move to a bigger premises.
When you know your numbers, this will help you take confident action to power the growth of your business.
This is exactly where I can help you.
I help you look at your financial information, understand it, and give you steps to move forward with confidence. There's no jargon, just numbers and insights that make sense and help you take that money stress away.
Ongoing Consulting Services
A hands-on way to build your knowledge and business in real time. Just you and me and a whole lot of ideas and actions.
Project-based Financial Management Services
Get me to run the numbers on your business plans and projects to create power in your decision making. For all stages of business.
Discover the tools, training and templates to help you learn and implement as you go.
Investigate
Find out where you're at now and where you want to take your business.
Plan
Build a tailored plan of action to take your business to the next level.
Implement
Bring your plans alive with strategic action, tools and resources.
The Founder of Beyond CFO
Hi, I am Natalie Kidcaff. Founder, virtual CFO and business and financial strategist to many businesses across Australia.
I'm a Chartered Accountant and over the last 15 years, I have helped 100s of business owners understand their financial information, set goals, and power their growth.
Before starting my business, I worked in a national retail company which used different channels to sell their products, giving me great insights into how strategy and numbers combine to power business growth.
No matter your situation, whether you don't understand what your numbers are telling you or how the business plan (in your head) fits into your business financial outlook, I can help you.
My mission is to help business owners become financially literate, make confident business decisions which ultimately lead to increase in financial stability and prosperity.
Qualifications & Memberships
When it comes to setting prices for your products there's so much to consider – the cost of materials, the time it takes to make or do something, your overheads, and then there's, packaging, shipping, and the list goes on.
But how does all this relate to the long-term growth and profitability of your business? Can you really set prices to make sure you're planning for growth and profits, or should you simply let the market set the price for you?
I've created this guide to answer these questions and help you set your product prices so YOU CAN MAKE PROFITS FROM DAY 1.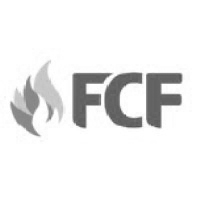 "No matter your level of experience in business without the confidence to understand your financials and business planning you are only scraping the tip of where you and your business could go with the help of Beyond CFO."
– JACKIE HILTON-BUTT | ABRASIVE MEDIA SUPPLIES